quibble

quib·ble
noun
Quibble is defined as a petty, irrelevant or evasive argument.

An example of a quibble is comparing a serious political issue to a minor daily life issue.
verb
To quibble is defined as to use petty, trivial expressions or arguments when discussing an issue.

An example of to quibble is to provide excuses instead of saying the truth.
---
quibble
Obs.

a play on words; pun
an evasion of the main point as by emphasizing some petty detail; cavil
a petty objection or criticism
Origin of quibble
diminutive from obsolete
quib
from Classical Latin
quibus,
ablative plural of
qui,
which, who:
quibus
was common in legal documents
intransitive verb
-·bled

,

-·bling
to evade the truth of a point under discussion by caviling; resort to a quibble
---
quibble
intransitive verb
quib·bled, quib·bling, quib·bles
To argue or find fault over trivial matters or minor concerns; cavil.
noun
A trivial matter or minor concern raised in arguing or finding fault.
Archaic A pun.
Origin of quibble
Probably diminutive of
obsolete
quib
equivocation
perhaps from
Latin
quibus
dative and ablative pl. of
quī
who, what (from its frequent use in legal documents)
; see
kwo-
in Indo-European roots.
Related Forms:
---
quibble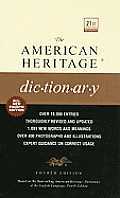 quibble
carp
1
cavil
niggle
nitpick
pettifog
These verbs mean to raise petty or frivolous objections or complaints:
quibbling about minor details; a critic who constantly carped; caviling about the price of coffee; an editor who niggled about commas; tried to stop nitpicking all the time; pettifogging about trivialities.
---

Noun
(plural quibbles)
A trivial or minor complaint, objection or argument.
A shift or turn from the point in question; a trifling or evasive distinction; a cavil.
Verb
(third-person singular simple present quibbles, present participle quibbling, simple past and past participle quibbled)
Origin
From a diminutive of Latin quibus, which appeared frequently in legal documents .
---