verb
Evade is defined as to be deceitful to get around or escape from.

An example of evade is to hide from the police.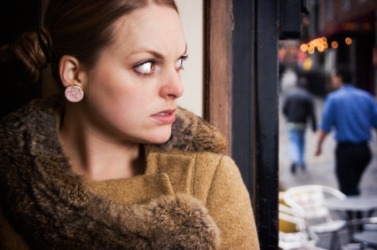 This woman is trying to evade someone.
---
evade definition by Webster's New World
intransitive verb
evaded, evading
Rare

to escape; get away
to be deceitful or clever in avoiding or escaping something; use evasion
Origin: French évader ; from Classical Latin evadere ; from e-, out, from plush vadere, to go: see wade
transitive verb
to avoid or escape from by deceit or cleverness; elude: to evade a pursuer
to avoid doing or answering directly; get around; get out of: to evade a question, to evade payment of a tax
---
evade definition by American Heritage Dictionary
verb
e·vad·ed
,
e·vad·ing
,
e·vades
verb
, transitive
To escape or avoid by cleverness or deceit: evade arrest.

a.

To avoid fulfilling, answering, or performing:

evade responsibility.

See Synonyms at

escape

.

b. To fail to make payment of (taxes).

To avoid giving a direct answer to.
To baffle or elude: The accident evades explanation.
verb
, intransitive
To practice evasion.
To use cleverness or deceit in avoiding or escaping.
Origin: French évader, from Latin ēvādere : ē-, ex-, ex- + vādere, to go.
Related Forms:
e·vadˈa·ble, e·vadˈi·ble

adjective