prominence

prom·i·nence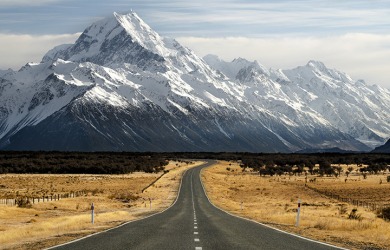 Mount Cook has an impressive prominence in the landscape since it is the tallest mountain in New Zealand.
noun
Prominence is the state of being important, being famous or being obvious.

When an artist becomes famous and well-known, this is an example of prominence.
When a mountain is higher than the mountains around it, this is an example of prominence.
---
prominence
the state or quality of being prominent
something that is prominent or that sticks out, as a hill

Astron.

any of the luminous clouds of solar gas arching from the chromosphere into the much hotter corona: best seen at the edge of the sun, as during an eclipse
Origin of prominence
from Middle French from Classical Latin
prominentia
from
prominens:
see prominent
---
prominence
noun
The quality or condition of being prominent.
Something prominent, especially an area of land raised above its surroundings.
Anatomy A small projection or protuberance.
Astronomy A tonguelike cloud of luminous gas rising from the sun's surface, visible as part of the corona during a total solar eclipse.
prominence
solar prominences
---
prominence

Noun
(countable and uncountable, plural prominences)
Origin
Latin prominentia.
---