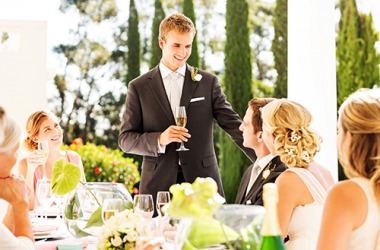 The salience of the best man's toast to the bride and groom was thoughtful and sincere.
noun
Salience is defined as the state of being important or conspicuous.

The importance of a given statement is an example of the salience of the statement.
---
salience
also sa·li·en·cy
noun
pl.
sa·li·en·ces,
also
sa·li·en·cies
The quality or condition of being salient.
A pronounced feature or part; a highlight.
---
salience

---