pant

pant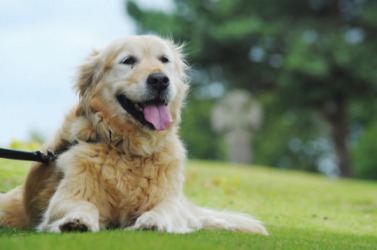 A dog pants when it's warm.
noun
The definition of a pant is taking a fast breath, a throb, or the puff from an engine.

An example of a pant is what a person is doing after running on a treadmill for an hour.
An example of a pant is the heavy beat of the heart.
An example of a pant is the steam released from a steam engine train.
verb
Pant is defined as to breath rapidly, to beat quickly, or to strongly want something.

An example of pant is what a person does after sprinting a distance.
An example of pant is what a person's heart does after running fast.
An example of pant is a child desperately wanting an ice cream cone.
---
pant
to breathe rapidly and heavily; gasp, as from running fast
to beat rapidly, as the heart; throb; pulsate
to feel strong desire; yearn eagerly: with for or after
to give off steam, smoke, etc. in loud puffs, as an engine
Origin of pant
Middle English
panten
, probably contr. from Old French
pantaisier
from Vulgar Latin an unverified form
phantasiare
, to suffer from a nightmare from Classical Latin
phantasia
, idea, notion, nightmare: see fantasy
to utter hurriedly and breathlessly; gasp out
any of a series of rapid, heavy breaths, as from exertion; gasp
a throb, as of the heart
a puff, as of an engine
---
pant
verb
pant·ed, pant·ing, pants
verb
intransitive
To breathe rapidly in short gasps, as after exertion.
To beat loudly or heavily; throb or pulsate.
To give off loud puffs, especially while moving.
To long demonstratively; yearn: was panting for a chance to play.
verb
transitive
To utter hurriedly or breathlessly: I panted my congratulations to the winner of the race.
noun
A short labored breath; a gasp.
A throb; a pulsation.
A short loud puff, as of steam from an engine.
Origin of pant
Middle English
panten
perhaps alteration of
Old French
pantaisier
from
Vulgar Latin
pantasiāre
to have a nightmare, feel oppressed or short of breath from emotion
from
Greek
phantasioun
to form mental images
from
phantasiā
appearance
; see
fantasy
.
Related Forms:
noun
often
pants
An outer garment that covers the body below the waist, usually to the ankles, and is divided into sections to fit each leg separately: She decided to wear pants instead of a skirt. He bought a new pair of pants.
Underpants.
Origin of pant
Short for
pantaloon
Usage Note: You can refer to a single garment either as "pants" or as "a pair of pants." The same holds true not only for other similar garments such as shorts or trousers, but also for other single items that consist of two connected parts, such as glasses or scissors. With pants, the "pair" alludes to the fact that there are two openings for the legs. The use of the singular pant is largely confined to the fields of design, textiles, and fashion: The stylist recommended that the model wear a pant with a checkered print. Pant is also commonly used as the attributive form: pant leg, pant cuff, pant pocket.
---
pant

Verb
(third-person singular simple present pants, present participle panting, simple past and past participle panted)
Origin
Possibly a shortening of Old French pantoisier ("to be breathless") (compare modern French panteler ("to gasp for breath")), probably from Vulgar Latin *pantasiō ("struggling for breath when having a nightmare"), from Ancient Greek φαντασιόω (phantasioō, "I am subject to hallucinations"), from φαντασία (phantasia, "appearance, image, fantasy").
Noun
(plural pants)
(fashion) A pair of pants (trousers or underpants).
(used attributively as a modifier) Of or relating to pants.

Pant leg
Noun
(plural pants)
a public drinking fountain in Scotland and North-East England
Prefix
Alternative form of panto-.
---