adjective
The definition of ornate is heavily decorated, very elaborate or showy.

An example of something ornate is a costume covered in diamonds, glitter, feathers and pieces of silver.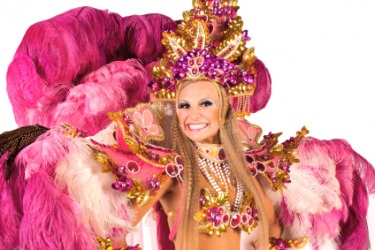 A carnival dancer wearing an ornate costume.
---
ornate definition by Webster's New World
adjective
heavily ornamented or adorned, often to excess
showy or flowery, as some literary styles
Origin: Middle English ; from Classical Latin ornatus, past participle of ornare: see ornament
Webster's New World College Dictionary Copyright © 2010 by Wiley Publishing, Inc., Cleveland, Ohio. Used by arrangement with John Wiley & Sons, Inc.
---
ornate definition by American Heritage Dictionary
adjective
Elaborately, heavily, and often excessively ornamented.
Flashy, showy, or florid in style or manner; flowery.
Origin: Middle English, from Latin ōrnātus, past participle of ōrnāre, to embellish; see ar- in Indo-European roots.
Related Forms: