obscenity

ob·scen·i·ty
noun
Obscenity is an offensive word, expression or behavior.

The "f" word or other swear words are an example of obscenity.
---
obscenity
the state or quality of being obscene
pl.

-·ties

an obscene remark, act, event, etc.
Origin of obscenity
French
obscénité
from Classical Latin
obscenitas
---
obscenity
noun
pl.
ob·scen·i·ties
The state or quality of being obscene.
Indecency, lewdness, or offensiveness in behavior, expression, or appearance.
Something, such as a word, act, or expression, that is indecent or lewd.
Something that is offensive or repulsive to the senses: "What had once been a gentle hill covered with lush grass turned into a brown obscenity of bare earth and smoke" ( Tom Clancy )
---
obscenity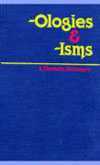 aischrolatreia
1.
the cult of the obscene.
2.
the worship of filth.
aischrology
the vocabulary of obscenity; linguistic filthiness.
Comstockery
the act or policy of censorship or expurgation on moral grounds, after Anthony Comstock (1844-1915), campaigner against vice.
coprolalia
the habitual use of foul language.
coprolalomania
a mania for foul speech.
coprology
1.
the introduction of obscenity into art and literature.
2.
obscene literature.
3.
the study of obscene literature.
4.
scatology.
coprophilia
a love of obscenity.
pornographomania
an abnormal interest in pornography.
pornography
any literature, film, or pictures that are judged obscene or indecent, especially because of sexual explicitness. —
pornographer,

n.

—pornographic,

adj.
rhyparography
the painting of sordid and obscene subjects. —
rhyparographer,

n.
—
rhyparographic,

adj.
scatology
the study of or preoccupation with excrement or obscenity. Also called
coprology. —scatologic, scatological,

adj.
---
obscenity

Noun
(plural obscenities)
---
obscenity - Legal Definition
---