innocence

in·no·cence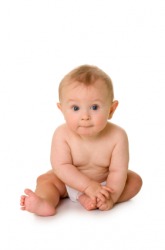 The picture of innocence.
noun
The definition of innocence is the state of being free from wrongdoing or corruption, or naive.

An example of innocence is someone who did not do something illegal.
An example of innocence is a small child who has done nothing wrong.
---
innocence
the quality or state of being innocent; specif.,

freedom from sin or moral wrong
freedom from legal guilt
freedom from guile or cunning; simplicity
lack of sophistication; naiveté
ignorance or inexperience, specif. with regard to sex

bluet
Origin of innocence
Old French from Classical Latin
innocentia
---
innocence
noun
The state, quality, or virtue of being innocent, especially:

a. Freedom from sin, moral wrong, or guilt through lack of knowledge of evil.

b. Guiltlessness of a specific legal crime or offense.

c. Freedom from guile, cunning, or deceit; simplicity or artlessness.

d. Lack of worldliness or sophistication; naiveté.

One that is innocent.
---
innocence

Noun
(uncountable)
Absence of responsibility for a crime.

Her attorney managed to convince the jury of her innocence.

Lack of understanding about sensitive subjects such as sexuality and crime.

In his innocence, he offered the stranger to bring the package to Paris, never suspecting it contained drugs.
Origin
Old French inocence, from Latin innocentia.
---