joyful
joy·ful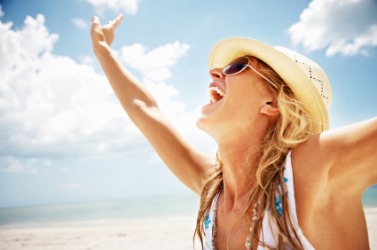 A joyful woman.
adjective
The definition of joyful is expressing delight or happiness.

An example of joyful is a choir singing upbeat music in church; making joyful music.
---
joyful
feeling, expressing, or causing joy; glad; happy
---
joyful
adjective
Feeling, causing, or exhibiting joy. See Synonyms at glad1.
Related Forms:
---
joyful
Adjective
(comparative joyfuller or more joyful, superlative joyfullest or most joyful)
Feeling or causing joy.
---