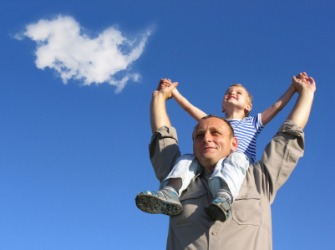 Glad to be together.
adjective
The definition of glad is feeling pleased, happy, satisfied or grateful.

When you are pleased it is not raining, this is an example of a situation where you are glad it is not raining.
---
glad
adjective
glad′der

,

glad′dest
feeling or characterized by pleasure or joy; happy; pleased
causing pleasure or joy; making happy
very willing: I'm glad to help
bright or beautiful
Origin of glad
Middle English from Old English
glæd
, akin to German
glatt
, smooth (the origin, originally Germanic sense) from Indo-European an unverified form
ghl?dh-
, shining, smooth from base an unverified form
?hel-
, to shine from source gleam, gold
transitive verb
intransitive verb
glad′ded

,

glad′ding
Origin of glad
ME
gladen
< OE
gladian
Informal
gladiolus (sense )
---
glad
adjective
glad·der, glad·dest
a. Experiencing or exhibiting joy and pleasure.

b. Appreciative: was glad to be home.

Providing joy and pleasure: a glad occasion.
Very willing; pleased: glad to help.
tr. & intr.v.
glad·ded, glad·ding, glads
Archaic
To gladden.
Origin of glad
Middle English
from
Old English
glæd
; see
ghel-
2
in Indo-European roots.
Related Forms:
---
glad

Adjective
(comparative gladder or more glad, superlative gladdest or most glad)
Milton

Glad evening and glad morn crowned the fourth day.
Usage notes
The comparative "gladder" and superlative "gladdest" are not incorrect but may be unfamiliar enough to be taken as such. In both American and British English, the forms "more" and "most glad" are equally common in print and more common in daily speech.
Verb
(third-person singular simple present glads, present participle gladding, simple past and past participle gladded)
To make glad; to cheer; to gladden; to exhilarate.
Origin
From Old English glæd
---