adjective
The definition of irate is being extremely angry.

An example of someone who is irate is a person who just found out that her entire project was destroyed overnight.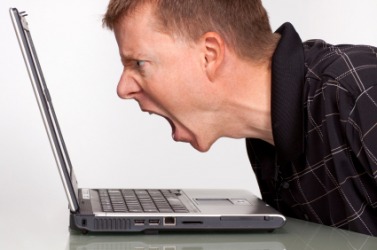 A man gets irate at his computer.
---
irate definition by Webster's New World
adjective
angry; wrathful; incensed
Origin: Classical Latin iratus ; from irasci, to be angry ; from ira, ire
---
irate definition by American Heritage Dictionary
adjective
Extremely angry; enraged. See Synonyms at angry.
Characterized or occasioned by anger: an irate phone call.
Origin: Latin īrātus, past participle of īrāscī, to be angry, from īra, anger; see eis- in Indo-European roots.
Related Forms: