adjective
The definition of indignant is feeling or showing anger because of something unjust.

An example of indignant is a person who is disgusted by an act of prejudice that she just saw committed.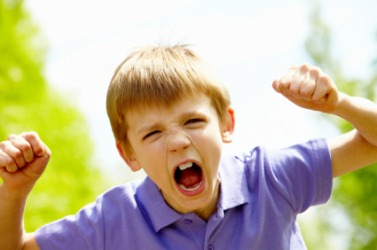 An indignant boy.
---
indignant definition by Webster's New World
adjective
feeling or expressing anger or scorn, esp. at unjust, mean, or ungrateful action or treatment
Origin: Classical Latin indignans, present participle of indignari, to consider as unworthy or improper, be displeased at ; from in-, not plush dignari, to deem worthy ; from dignus, worthy: see dignity
Webster's New World College Dictionary Copyright © 2010 by Wiley Publishing, Inc., Cleveland, Ohio. Used by arrangement with John Wiley & Sons, Inc.
---
indignant definition by American Heritage Dictionary
adjective
Characterized by or filled with indignation. See Synonyms at
angry
.
Origin: Latin indignāns, indignant-, present participle of indignārī, to be indignant, from indignus, unworthy; see indign.
Related Forms: