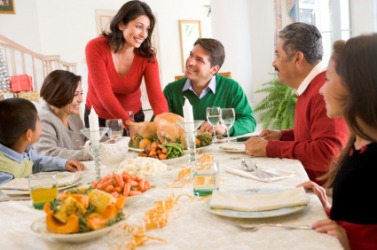 A very hospitable hostess.
adjective
The definition of hospitable is a person or place who is welcoming, friendly and accommodating to guests.

A warm and cozy home that you want to sit down in is an example of someplace that would be described as hospitable.
---
hospitable
friendly, kind, and solicitous toward guests
prompted by or associated with friendliness and solicitude toward guests: a hospitable act

favoring the health, growth, comfort, etc. of new arrivals; not adverse: a hospitable climate
receptive or open, as to new ideas
Origin of hospitable
Middle French from Medieval Latin
hospitabilis
from
hospitare
, to receive as a guest from
hospes
: see hospice
---
hospitable
adjective
Disposed to treat guests with warmth and generosity.
Indicative of cordiality toward guests: a hospitable act.
Having an open mind; receptive: hospitable to new ideas.
Favorable to growth and development; agreeable: a hospitable environment.
Origin of hospitable
Obsolete French
from
Medieval Latin
hospitābilis
from
Latin
hospitāre
to put up as a guest
from
hospes
hospit-
guest, host
; see
ghos-ti-
in Indo-European roots.
Related Forms:
---
hospitable

Origin
From Middle French hospitable
---