fatigue

fa·tigue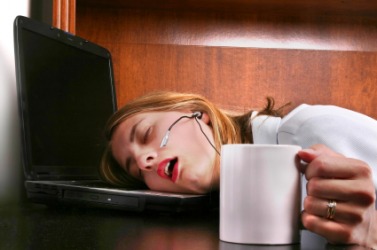 A woman suffering from fatigue.
noun
Fatigue is defined as extreme physical or mental tiredness or exhaustion.

An example of fatigue is what you feel after you run a 10-mile marathon.
---
fatigue
physical or mental exhaustion; weariness
the cause of this; hard work; toil
any manual labor or menial duty, other than drill or instruction, assigned to soldiers
[pl.] sturdy work clothing worn by soldiers doing fatigue duty

also fatigue clothes (or clothing)

the tendency of a metal or other material to crack and fail under repeated applications of stress

Physiol.

the decreased ability to function or the inability to respond, due to prolonged exertion or repeated stimulation: said of an organism or one of its parts
Origin of fatigue
French from
fatiguer
from Classical Latin
fatigare
, to weary from an unverified form
fatis
, exhaustion from base of
fames
, hunger (see famine) +
agere
, to drive, make (see act)
transitive verb
intransitive verb
-·tigued′

,

-·tigu′ing
to make or become tired or exhausted; weary
to subject to or undergo fatigue
---
fatigue
noun
Physical or mental weariness resulting from effort or activity.
Something, such as tiring effort or activity, that causes tiredness or weariness: the fatigue of a long hike.
Physiology The decreased capacity or complete inability of an organism, organ, or part to function normally because of excessive stimulation or prolonged exertion.
The weakening or failure of a material, such as metal or wood, resulting from prolonged stress.

a. Manual or menial labor, such as barracks cleaning, assigned to soldiers.

b. fatigues Clothing worn by military personnel for labor or for field duty.
verb
fa·tigued, fa·tigu·ing, fa·tigues
verb
transitive
To tire out; exhaust.
To create fatigue in (a metal or other material).
verb
intransitive
To be or become tired. See Synonyms at
tire
1
.
Origin of fatigue
French
from
Old French
from
fatiguer
to fatigue
from
Latin
fatīgāre
---
fatigue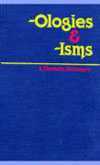 ---
fatigue

Verb
(third-person singular simple present fatigues, present participle fatiguing, simple past and past participle fatigued)
(intransitive) to lose so much strength or energy that one becomes tired, weary, feeble or exhausted
(intransitive, engineering, of a material specimen) to undergo the process of fatigue; to fail as a result of fatigue.
See also:
fatigué
---