adjective
The definition of epic is something that refers to a heroic story or something that is heroic or grand.

An example of epic is a big production movie with story sequels such as the Star Wars series.
noun
An epic is defined as a story or long poem telling the tale of a fictional or historical hero.

An example of epic is Milton's Paradise Lost.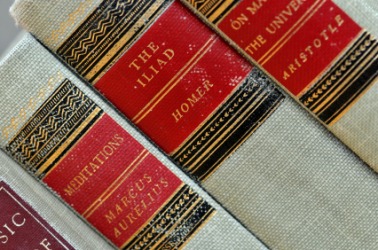 The Iliad is an example of an epic poem.
---
epic definition by Webster's New World
noun
a long narrative poem in a dignified style about the deeds of a traditional or historical hero or heroes; typically,

a poem like the Iliad or the Odyssey, with certain formal characteristics (beginning in medias res, catalog passages, invocations of the muse, etc.)
a poem like Milton's Paradise Lost, in which such characteristics are applied to later or different materials
a poem like Beowulf, considered as expressing the early ideals and traditions of a people or nation

any long narrative poem regarded as having the style, structure, and importance of an epic, as Dante's Divine Comedy
a prose narrative, play, film, etc. regarded as having the qualities of an epic
a series of events regarded as a proper subject for an epic
Origin: Classical Latin epicus ; from Classical Greek epikos, (adj.) epic ; from epos, a word, speech, song, epic ; from Indo-European an unverified form wekwos-, word ; from base an unverified form wekw-, to speak from source Classical Latin vox, Old English woma, noise
adjective
of an epic
having the nature of an epic; specif.,

heroic; grand; majestic; imposing
dealing with or characterized by events of historical or legendary importance
Webster's New World College Dictionary Copyright © 2010 by Wiley Publishing, Inc., Cleveland, Ohio. Used by arrangement with John Wiley & Sons, Inc.
---
epic definition by American Heritage Dictionary
noun
An extended narrative poem in elevated or dignified language, celebrating the feats of a legendary or traditional hero.
A literary or dramatic composition that resembles an extended narrative poem celebrating heroic feats.
A series of events considered appropriate to an epic: the epic of the Old West.
adjective
Of, constituting, having to do with, or suggestive of a literary epic: an epic poem.
Surpassing the usual or ordinary, particularly in scope or size: "A vast musical panorama . . . it requires an epic musical understanding to do it justice" (Tim Page).
Heroic and impressive in quality: "Here in the courtroom . . . there was more of that epic atmosphere, the extra amperage of a special moment" (Scott Turow).
Origin: From Latin epicus, from Greek epikos, from epos, word, song; see wekw- in Indo-European roots.
Related Forms:
The American Heritage® Dictionary of the English Language, 4th edition Copyright © 2010 by Houghton Mifflin Harcourt Publishing Company. Published by Houghton Mifflin Harcourt Publishing Company. All rights reserved.
---
epic - Computer Definition
(Explicitly Parallel Instruction Computing) The parallel architecture used in Intel's IA-64 chips. It was originally developed by HP. See IA-64.
Computer Desktop EncyclopediaTHIS DEFINITION IS FOR PERSONAL USE ONLYAll other reproduction is strictly prohibited without permission from the publisher.© 1981-2014 The Computer Language Company Inc. All rights reserved.
---
epic - Cultural Definition
A long narrative poem written in elevated style, in which heroes of great historical or legendary importance perform valorous deeds. The setting is vast in scope, covering great nations, the world, or the universe, and the action is important to the history of a nation or people. The Iliad, the Odyssey, and the Aeneid are some great epics from world literature, and two great epics in English are Beowulf and Paradise Lost.
Figuratively, any task of great magnitude may be called "epic," as in an "epic feat" or an "epic undertaking."