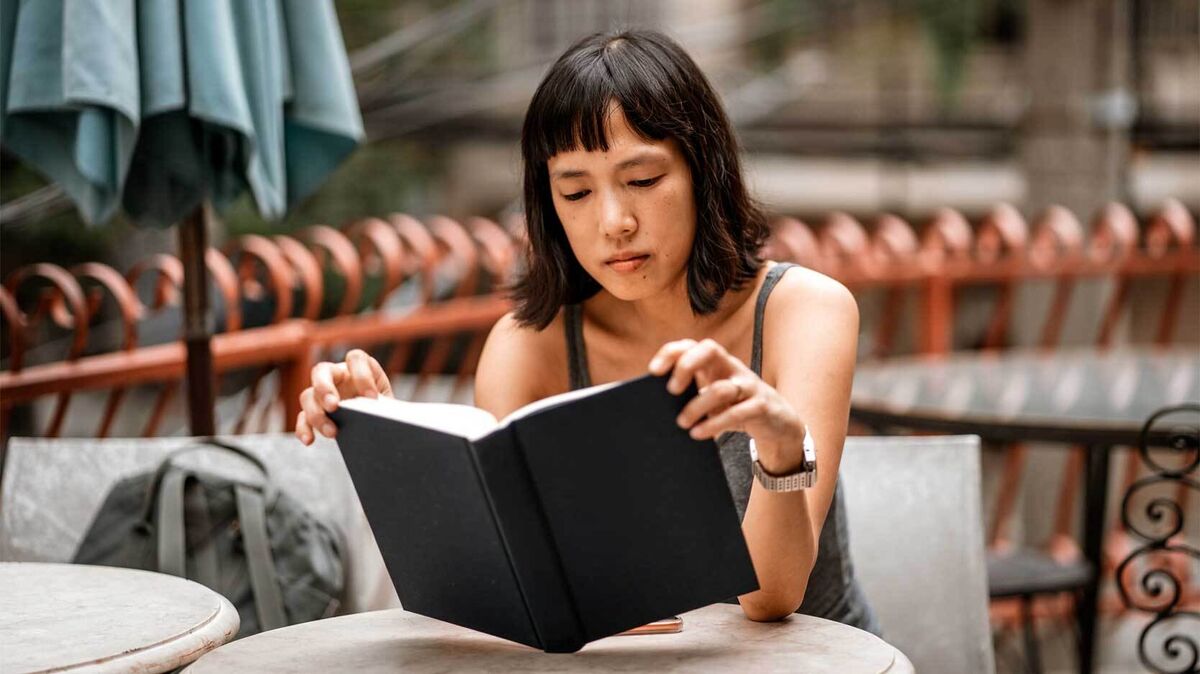 Tagalog is a language spoken in the Philippines. One-third of people in the Philippines speak Tagalog as their first language, and the majority of others in the region speak the language as a second language. Many famous poets who are native to the Philippines write in the Tagalog or Filipino language, and there are many examples of beautiful Tagalog poetry that you can enjoy.

Tagalog is a beautiful Filipino language that lends itself to poetic writing. Any poem that makes use of the Tagalog language can be considered a Tagalog poem, and there is no specific form or requirements in place.
Some poems may rhyme and others may not.
Some poems may be epic poems and others may be love poems.
Tagalog poems can be about any subject an author desires.
One thing most poems do have in common is that Tagalog poetry is primarily written by Filipino authors. However, not all Filipino poets write or wrote in Tagalog. A great deal of poetry written by Filipino authors, both today and in the past, is instead, written in Spanish. Explore some famous Tagalog rhyming words for poems and their English translations.
Florante at Laura by Francisco Balagtas
One example of a famous poet that embraced the Tagalog language was Francisco Balagtas also known as Francisco Baltazar. One of the most famous poems written by Baltazar is an epic called Florante at Laura. This poem is divided into stanzas with four lines in each stanza and twelve syllables in each line. The epic also uses a classic Tagalog rhyme scheme of AAAA. The following is an excerpt from Florante de Laura entitled Gubat Na Mapaglaw, or The Dark Wood.
"Sa isang madilim gubat na mapanglaw
dawag na matinik ay walang pagitan,
halos naghihirap ang kay Pebong silang
dumalaw sa loob na lubhang masukal.
Malalaking kahoy ang inihahandog
pawang dalamhati, kahapisa't lungkot,
huni pa ng ibon ay nakalulunos
sa labong matipi't nagsasayang loob.
Tanang mga baging, na namimilipit ..."
Florante at Laura English Translation
Dive into the English translation of this famous epic poem.
In this dark wood thick with gloom
The thick weave of thorny vines …
Rays of Phoebus cannot pierce,
Almost, the solid wilderness.
Great trees loom, disclosing
Sadness only, grief, despair.
Mournful birds dispel
The cheerful air, the stoic pose.
Convolutions of the vine
Tutubi (Dragonfly) by Gonzalo K. Flores
Also known as Severino Gerundio, Gonzalo Flores was an avant-garde poet that created a Tagalog version of haiku. His poetry is famous for going against current themes of the time to create his own unique creations.
"hila mo'y tabak …
ang bulaklak, nanginig!
sa paglapit mo."
Dragonfly English Version
While it doesn't translate exactly into a haiku, see the English version in action.
pulling your sword …
the flower trembled
as you approached
Isang Punungkahoy (The Tree) by Jose Corazon de Jesus
Jose Corazon de Jesus is a prolific Tagalog writer known for his strong lyrical monologue. Enjoy the beauty of his words through this excerpt of the poem "The Tree."
"Kung tatanawin mo sa malayong pook,
ako'y tila isang nakadipang kurus;
sa napakatagal na pagkakaluhod,
parang ang paa ng Diyos.
Organo sa loob ng isang simbahan
ay nananalangin sa kapighatian,
habang ang kandila ng sariling buhay
magdamag na tanod sa aking libingan ..."
The Tree English Translation
See how this Tagalog poem translates into the English language.
Viewed from a distant vantage
I appear as a cross with arms outstretched;
As I stayed on my knees long-enduring,
It seems that I am kissing God's feet.
Like an organ in a church,
Praying amid extreme sorrows,
Is the candle flame of my life
Keeping vigil upon my tomb.
Isang Dipang Langit (A Piece of Heaven) by Amado V. Hernandez
A fighter of social justice, Amado V. Hernandez wrote beautiful Tagalog poetry. See the beauty of his words through this excerpt from the poem entitled "A Piece of Heaven" from 1952.
"Ako'y ipiniit ng linsil na puno
hangad palibhasang diwa ko'y piitin,
katawang marupok, aniya'y pagsuko,
damdami'y supil na't mithiin ay supil.
Ikinulong ako sa kutang malupit:
bato, bakal, punlo, balasik ng bantay;
lubos na tiwalag sa buong daigdig
at inaring kahit buhay man ay patay ..."
A Piece of Heaven English Translation
Enjoy the English Translation of this powerful piece of Filipino poetry.
I was incarcerated by a cruel leader,
asking for the price of my crushed spirit,
the body is weak, so I must surrender,
if spirit is defeated it embraced defeat
I was cornered in a fortress of brute gallows:
stone, steel, bullet, guard's enmity, the constant knife;
I was spewed out from the entire world of sorrows
And taken for dead when life has not escaped life ...
Sa Gabi Ng Isang Piyon (Night of a Construction Worker) by Lamberto E. Antonio
Written in 1946, this powerful Filipino poem outlines a laborer's life. Antonio is a true Tagalog wordsmith in his creation "Night of a Construction Worker."
"Paano ka makakatulog?
Iniwan man ng mga palad mo ang pala,
Martilyo, tubo't kawad at iba pang kasangkapan,
Alas-singko'y hindi naging hudyat upang
Umibis ang graba't semento sa iyong hininga.
Sa karimlan mo nga lamang maaaring ihabilin
Ang kirot at silakbo ng iyong himaymay:
Mga lintos, galos, hiwa ng daliri braso't utak
Kapag binabanig na ang kapirasong playwud,
Mga kusot o supot-semento sa ulilang ..."
Night of a Construction Worker English Translation
Fall into the words of this poet through this English translation.
Unable to sleep.
Yes, hands have let go of shovel,
Hammer, pipe, wire and other tools,
But dismissal at five had failed to signal
Gravel, cement and filling earth
To let go of your breath.
When the light bulb flickers out,
There's only the dark to ask to nurse the flaring up
And the throbbing of the littlest muscle: blister, bruise and cut
On arm and finger, and the stab at the heart and brain ...
As you read the examples of Tagalog poems, you can appreciate the beauty of the writing and the skill of the authors whether or not you are familiar with the Tagalog language. Don't let your curiosity of the beauty of Tagalog rhyming words for poems end with these famous Tagalog poems. See a few Tagalog love poem examples too.