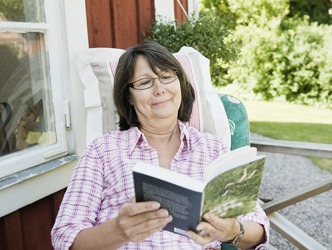 The only time that Mary Ann has to commit to reading a saga is during the long, lazy days of summer.
noun
The definition of a saga is a long story, especially about something dramatic or about heroic events.

An example of a saga is a long war novel such as War and Peace.
---
saga
a medieval Icelandic or Scandinavian prose narrative dealing with the heroic exploits of legendary and historical kings and warriors or with the traditional history of an important family
any long story of adventure or heroic deeds
roman-fleuve
Origin of saga
ON, thing said, tale, story, akin to Old English
sagu
(from source saw): see say
---
saga
noun
a. A prose narrative usually written in Iceland between 1120 and 1400, dealing with the families that first settled Iceland and their descendants, with the histories of the kings of Norway, and with the myths and legends of early Germanic gods and heroes.

b. A modern prose narrative that resembles a saga.

A long detailed report: recounted the saga of their family problems.
Origin of saga
Old Norse; see
sekw-
3
in Indo-European roots.
---
saga

---