history

his·to·ry

noun
The definition of history is a story or tale of what has happened or may have happened in the past.

An example of history is what is taught in U.S. History class.
An example of history is someone telling a story about their past experiences.
An example of history is an article about where baseball originated.
---
history
noun
pl.
-·ries
an account of what has or might have happened, esp. in the form of a narrative, play, story, or tale

what has happened in the life or development of a people, country, institution, etc.
a systematic account of this, usually in chronological order with an analysis and explanation
the chronological story or development of a group, institution, etc.: the next election is a crucial point in our nation's history

all recorded events of the past
the branch of knowledge that deals systematically with the past; a recording, analyzing, correlating, and explaining of past events
a known or recorded past: the strange history of his lost luggage

something that belongs to the past: the election is history now

Informal

someone or something regarded as no longer important, relevant, useful, etc.

something important enough to be recorded, preserved, etc.
a scientific account of a system of natural phenomena: now rare except in natural history
a record of a person's medical condition, treatments received, etc.: her medical history
Origin of history
Middle English from Classical Latin
historia
from Gr, a learning by inquiry, narrative from
hist?r
, knowing, learned from base of
eidenai
, to know from Indo-European base an unverified form
weid-
, to see, know from source wise
make history
to be or do something important enough to be recorded
---
history
noun
pl.
his·to·ries
a. A chronological record of events, as of the life or development of a people or institution, often including an explanation of or commentary on those events: a history of the Vikings.

b. A formal written account of related natural phenomena: a history of volcanoes.

c. A record of a patient's general medical background: took the patient's history.

d. An established condition or pattern of behavior: an inmate with a history of mental illness and drug abuse.

The branch of knowledge that records and analyzes past events: "History has a long-range perspective" ( Elizabeth Gurley Flynn )

a. The past events relating to a particular thing: The history of their rivalry is full of intrigue.

b. The aggregate of past events or human affairs: basic tools used throughout history.

c. An interesting past: a house with history.

d. Something that belongs to the past: Their troubles are history now.

e. Slang One that is no longer worth consideration: Why should we worry about him? He's history!

A drama based on historical events: the histories of Shakespeare.
Origin of history
Middle English
histoire
from
Old French
from
Latin
historia
from
Greek
historiā
from
historein
to inquire
from
histōr
learned man
; see
weid-
in Indo-European roots.
---
history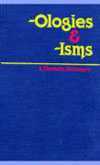 annalist
one who chronicles yearly events; a writer of annals.
chronography
Obsolete,
the recording or study of past events.
cliometrics
the application of mathematics, especially statistics, to the study of history.
—cliometrician
,
n
.
cyclicism
the belief that history repeats itself, as suggested in the writings of Arnold Toynbee. Also
cyclicity
.
—cyclic
,
adj.
genealogy
1.
a record or account of the ancestry and descent of a person, family, or group.
2.
the study of family ancestries or histories.
3.
descent from an original form or progenitor; lineage.
—genealogist
,
n.
—genealogie, genealogical
,
adj.
heroology
a work on heroes and their history.
—heroologist
,
n.
—heroological
,
adj.
historicism
1.
a theory that history is determined by immutable laws.
2.
a theory that all cultural phenomena are historically determined and that all historians should study a period on its own merits.
3.
a search for the laws of historical evolution.
4.
a profound or an excessive respect for historical institutions, as traditions or laws. Also
historism
.
—historicist
,
n., adj.
historiography
1.
the body of literature concerned with historical matters.
2.
the methods of historical research and presentation.
3.
an official history.
—historiographer
,
n
.
—historiographic, historiographical
,
adj.
historiology
the study or knowledge of history.
historism
historicism.
medievalist
1.
an expert in medieval history, literature, art, architecture, etc.
2.
a person devoted to the art, culture, or spirit of the Middle Ages.
monism
the theory that there is only one causal factor in history, as intellect or nature.
—monist
,
n
.
—monistic
,
adj.
Orientalist
a specialist in Oriental history, art, literature, etc.
prosopography
1.
a biographical sketch containing a description of a person's appearance, qualities, and history.
2.
a collection of such sketches.
— prosopographer
,
n.
See also
facial features
.
protohistory
the earliest period of history, before the time when records were kept.
—protohistorical
,
adj.
revisionism
a movement to reexamine historical information in the light of current knowledge.
—revisionist
,
n., adj.
---
history

Noun
(plural histories)
The aggregate of past events.

History repeats itself if we don't learn from its mistakes.

The branch of knowledge that studies the past; the assessment of notable events.

He teaches history at the university.   History will not look kindly on these tyrants.   He dreams of an invention that will make history.

A set of events involving an entity.

What is your medical history?

   The family's history includes events best forgotten.

(medicine)   The list of past and continuing medical conditions of an individual or family.

A personal medical history is required for the insurance policy.   He has a history of cancer in his family.

(computing) A record of previous user events, especially of visited web pages in a browser.

I visited a great site yesterday but forgot the URL. Luckily, I didn't clear my history.

(informal) Something that no longer exists or is no longer relevant.

I told him that if he doesn't get his act together, he's history.
Verb
(third-person singular simple present histories, present participle historying, simple past and past participle historied)
Origin
From Middle English, from Old French estoire, estorie ("chronicle, history, story") (French histoire), from Latin historia, from Ancient Greek ἱστορία (historia, "learning through research, narration of what is learned"), from ἱστορέω (historeō, "to learn through research, to inquire"), from ἵστωρ (histōr, "the one who knows, the expert"), from *ϝίδτωρ, from Proto-Indo-European *wid- ("wit, knowledge"). Compare story.
Attested in Middle English in 1393 by John Gower, Confessio Amantis, which was aimed at an educated audience familiar with French and Latin.
---
history - Computer Definition
Past events. A history feature in an application keeps track of user commands or retrieved items so that they can be quickly reused or reviewed. Web browsers maintain a list of downloaded pages in the current session so that they can be quickly retrieved. See Doskey.
---