crisis

cri·sis
noun
The definition of a crisis is a turning point or a difficult or dark time when disasters are happening or when tough decisions must be made.

An example of a crisis is when the actions to combat a disease start to lessen the impact of the disease.
An example of a crisis is when your house is flooding due to the rains from a hurricane.
---
crisis
noun
pl.
-·ses·
the turning point of a disease for better or worse, esp. a sudden recovery
an intensely painful attack of a disease; paroxysm

a turning point in the course of anything; decisive or crucial time, stage, or event
a time of, or a state of affairs involving, great danger or trouble, often one which threatens to result in unpleasant consequences: an economic crisis
Origin of crisis
Classical Latin from Classical Greek
krisis
from
krinein
, to separate, discern from Indo-European an unverified form
(s)krei-
, to sift, separate from base an unverified form
(s)ker-
, to cut from source shear, Classical Latin
cernere
, to separate, German
rein
, pure
---
crisis
noun
pl.
cri·ses,
A crucial or decisive point or situation, especially a difficult or unstable situation involving an impending change.
A sudden change in the course of a disease or fever, toward either improvement or deterioration.
An emotionally stressful event or traumatic change in a person's life.
A point in a story or drama when a conflict reaches its highest tension and must be resolved.
Origin of crisis
Middle English
from
Latin
judgment
from
Greek
krisis
from
krīnein
to separate, judge
; see
krei-
in Indo-European roots.
---
crisis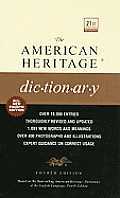 crisis
crossroad
exigency
head
juncture
pass
These nouns denote a critical point or state of affairs:
a military crisis; government policy at the crossroad; had predicted the health-care exigency; a problem that is coming to a head; negotiations that had reached a crucial juncture; things rapidly coming to a desperate pass.
---

Origin
From Ancient Greek κρίσις (krisis, "a separating, power of distinguishing, decision, choice, election, judgment, dispute"), from κρίνω (krinō, "pick out, choose, decide, judge")
---