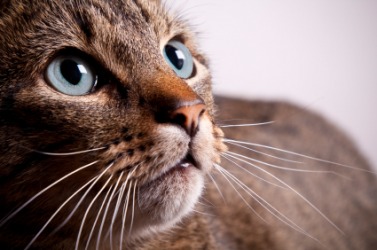 A close-up of a tabby cat.
---
close-up
☆
noun
a photograph or a film or TV shot taken at very close range or with a telephoto lens
a close or personal view or interpretation
---
close-up
noun
A photograph or a movie shot in which the subject is tightly framed and shown at a relatively large scale.
An intimate view or description.
Related Forms:
close′-up′

adjective

& adv.
---
close-up
---