noun
The definition of a client means a customer or a person who uses services.

An example of a client is a student being tutored at a college writing center.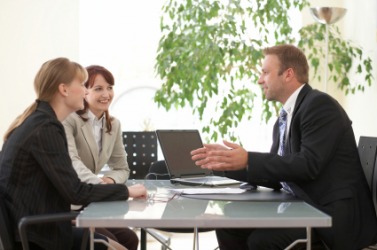 A salesman with two clients.
---
client
noun
Archaic

a person dependent on another, as for protection or patronage
a person or company for whom a lawyer, accountant, advertising agency, etc. is acting
a customer
a person served by a social agency
a nation, state, etc. dependent on another politically, economically, etc.

Comput.

a terminal or personal computer that is connected to a server (sense )
Origin of client
Old French ; from Classical Latin
cliens,
follower, retainer ; from Indo-European base an unverified form
klei-,
to lean, as in Classical Latin
clinare
(see incline); basic sense, "one leaning on another (for protection)"
---
client
noun
The party for which professional services are rendered, as by an attorney.
A customer or patron: clients of the hotel.
A person using the services of a social services agency.
One that depends on the protection of another.
A client state.
Computers A computer or program that can download files for manipulation, run applications, or request application-based services from a file server.
Origin of client
Middle English, from Old French, from Latin
cliēns, client-
,
dependent, follower
; see
klei-
in Indo-European roots.
Related Forms:
---
client
---
client - Computer Definition
In a client/server architecture, a complete, standalone computer that optimizes the user interface, relying on servers to handle the more mundane tasks associated with application and file storage, network administration, security, and other critical functions. See also architecture, client/server, and server.
---
A computer program transmitting data to a parent server program.
See Also: Computer.
Symantec Security Response. Glossary. [Online, July 15, 2004.] Symantec Security Response Website. http://securityresponse.symantec.com/avcenter/refa.html.
---
(1) A user's computer, which is generally a Windows, Mac or Linux desktop or laptop. Smartphones and tablets are also clients. The term implies that the client machine is connected to a network. Contrast with server. See client application, client download, client/server, thin client and fat client.
(2) One end of the spectrum in a request/supply relationship between programs. See X Window and OLE.
(3) The customer of a vendor or consultant. The client of an IT department is the end user.
---
client - Legal Definition
n
One to whom a lawyer formally renders legal advice, pursuant to an oral or written agreement for such advice to be given; any individual to whom a lawyer provides advice about legal matters.
---