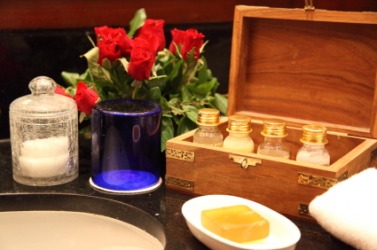 Several bathroom amenities
noun
The definition of amenities are elements of comfort and convenience, most often in reference to a house, vehicle, resort, or rental.

An example of amenities are a hot tub and room service in a hotel.

Amenities are defined as etiquette and good manners.

An example of someone with good amenities is Abigail Van Buren, author of the column Dear Abby.
---
amenities

---