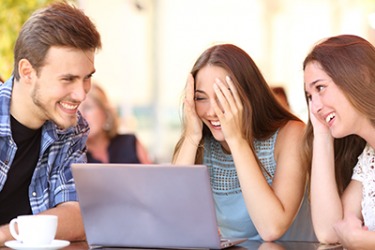 Kaley became sheepish when her friends found pictures of the time she won the fourth grade dance competition.
adjective
The definition of sheepish is embarrassed after doing something wrong or shy.

An example of sheepish is a person who has just said something bad about her manager that the manager overheard.
---
sheepish
embarrassed as because of feeling chagrin
awkwardly shy or bashful

resembling sheep in meekness, timidity, etc.
Origin of sheepish
Middle English
shepisse
, like a sheep
---
sheepish
adjective
Embarrassed, as by consciousness of a fault: a sheepish grin.
Meek or stupid.
Related Forms:
---
sheepish

Origin
From sheep +"Ž -ish.
---