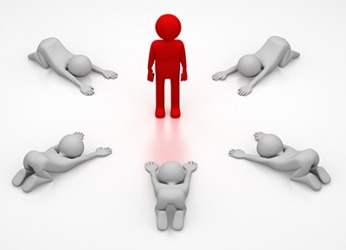 The sheeple grew dangerously dependent upon their leader to define the meaning and purpose of their life.
noun
Sheeple, a combination of the words sheep and people, is defined as people who follow a person or an idea blindly.

An example of sheeple are the people who follow a cult leader.
---
sheeple
plural noun
Informal
People who are meekly submissive or easily swayed.
Origin of sheeple
Blend of
sheep
people
---