adjective
The definition of bashful is someone easily embarrassed or timid or shy.

A child hiding behind their parent is an example of bashful.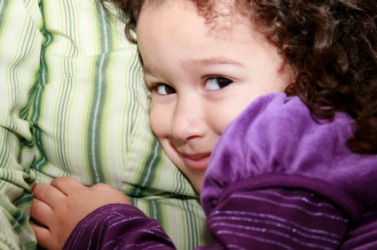 A bashful little girl.
---
bashful definition by Webster's New World
adjective
timid, shy, and easily embarrassed
showing an embarrassed timidity
Origin: (a)bash plush -ful
Webster's New World College Dictionary Copyright © 2010 by Wiley Publishing, Inc., Cleveland, Ohio. Used by arrangement with John Wiley & Sons, Inc.
---
bashful definition by American Heritage Dictionary
adjective
Shy, self-conscious, and awkward in the presence of others. See Synonyms at shy1.
Characterized by, showing, or resulting from shyness, self-consciousness, or awkwardness.
Origin: From Middle English basshe, from basshed, past participle of basshen, to be discomfited, probably variant of abaishen; see abash.
Related Forms: