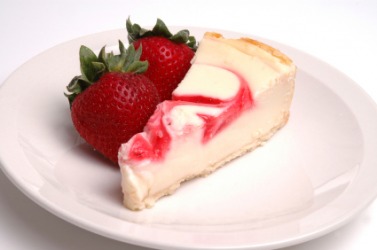 A scrumptious looking desert.
adjective
The definition of scrumptious is something really delicious, appetizing or attractive to the taste.

An example of something that would be described as scrumptious is a delicious and decadent dessert.
---
scrumptious
Informal
very pleasing, attractive, etc., esp. to the taste; delicious
Origin of scrumptious
altered from sumptuous
---
scrumptious
adjective
Greatly pleasing to the taste; delectable. See Synonyms at
delicious
.
Origin of scrumptious
Perhaps alteration of
sumptuous
Related Forms:
---
scrumptious

Adjective
(comparative more scrumptious, superlative most scrumptious)
Delicious; delectable

What a scrumptious treat!
Origin
Probably an alteration of sumptuous. First noted in 1836. Originally meant "stylish, splendid". For example, a 1864 dictionary of slang lists the meanings of "nice, particular, beautiful". In the sense of "delicious" - from 1881.
---