adjective
The definition of scruffy is someone or something that is unkempt and untidy.

A messy beard that you do not take care of is an example of a scruffy beard.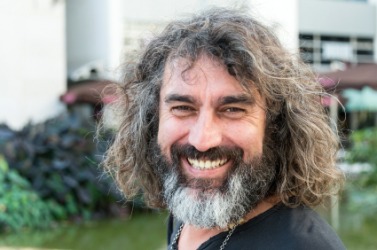 A man with a scruffy beard.
---
scruffy definition by Webster's New World
adjective
scruffier, scruffiest
shabby, unkempt, or untidy; grubby
Origin: ; from dialect, dialectal scruff, variant, variety of scurf plush -y
Webster's New World College Dictionary Copyright © 2010 by Wiley Publishing, Inc., Cleveland, Ohio. Used by arrangement with John Wiley & Sons, Inc.
---
scruffy definition by American Heritage Dictionary
adjective
scruff·i·er
,
scruff·i·est
Shabby; untidy.
Chiefly British Scaly; scabby.
Origin: From obsolete scruff, scurf, variant of scurf; see scurf.
Related Forms: