dilapidated
di·lap·i·dat·ed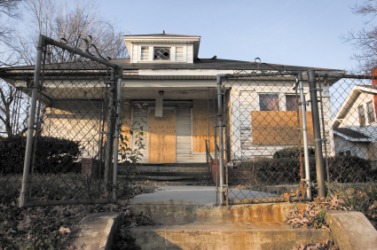 A dilapidated house.
adjective
The definition of dilapidated is something that needs repair or is breaking down.

An example of dilapidated is an old barn that is close to falling down.
---
dilapidated
falling to pieces or into disrepair; broken down; shabby and neglected
---
dilapidated
adjective
Having fallen into a state of disrepair or deterioration, as through neglect; broken-down and shabby.
---
dilapidated

Adjective
(comparative more dilapidated, superlative most dilapidated)
Having fallen into a state of disrepair or deterioration, especially through neglect
---