salubrious

sa·lu·bri·ous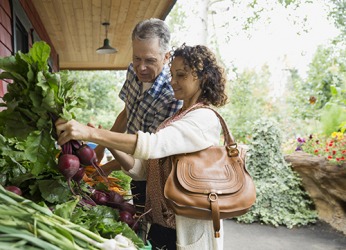 George and Leslie are eating a more salubrious diet since they moved to the upper west coast of the United States.
adjective
The definition of salubrious is something healthy or pleasant.

Sunny and pleasant weather that makes you feel good is an example of weather that would be described as salubrious.
---
salubrious
promoting health or welfare; healthful, wholesome, salutary, etc.
Origin of salubrious
from Classical Latin
salubris
( from
salus
, health: see safe) + -ous
---
salubrious
adjective
Conducive or favorable to health or well-being.
Origin of salubrious
From
Latin
salūbris
from
salūs
health
; see
sol-
in Indo-European roots.
Related Forms:
sa·lu′bri·ous·ness sa·lu′bri·ty

noun
---
salubrious

Adjective
(comparative more salubrious, superlative most salubrious)
Origin
From Latin salus ("health")
---