repercussion
re·per·cus·sion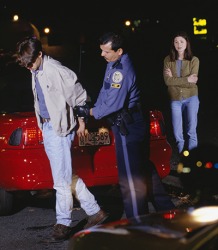 When David got pulled over by the police, he knew the repercussions for drinking and driving with a suspended license would be severe.
noun
The definition of a repercussion is the reaction to another event or action.

An example of repercussion is a teenager being suspended from school for fighting.
---
repercussion
Archaic

a driving back or being driven back by something resistant; rebound; recoil
reflection, as of light or sound; reverberation
a far-reaching, often indirect effect of or reaction to some event or action: usually used in pl.
Origin of repercussion
Classical Latin
repercussio
from past participle of
repercutere,
to rebound, strike back: see re- and percussion
---
repercussion
noun
An often indirect effect, influence, or result that is produced by an event or action.
A recoil, rebounding, or reciprocal motion after impact.
A reflection, especially of sound.
Origin of repercussion
Middle English
repercussioun
from
Old French
repercussion
from
Latin
repercussiō
repercussiōn-
from
repercussus
past participle of
repercutere
to cause to rebound
re-
re-
percutere
to strike
; see
percuss
.
Related Forms:
re′per·cus′sive

adjective
---
repercussion

Noun
(plural repercussions)
Part or all of this entry has been imported from the 1913 edition of Webster's Dictionary, which is now free of copyright and hence in the public domain. The imported definitions may be significantly out of date, and any more recent senses may be completely missing.
Origin
From Latin repercussio ("rebounding; repercussion"), from repercutio ("cause to rebound, reflect, strike against"), from re- + percutio ("beat, strike"), from per- ("thoroughly") + quatio ("shake").
---