repentance

re·pen·tance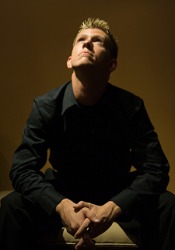 Christopher's repentance was the first step towards changing his life for the better.
noun
Repentance is the act of saying sorry or asking for forgiveness for sins and wrongdoings.

An example of repentance is praying to God for forgiveness.
---
repentance
a repenting or being penitent; feeling of sorrow, etc., esp. for wrongdoing; compunction; contrition; remorse
---
repentance
noun
The act or process of repenting.
Remorse or contrition for past conduct or sin. See Synonyms at penitence.
---
repentance

Noun
(uncountable)
The condition of being penitent.
Origin
First attested circa 14th century, from Old French repentance. More at repent.
---