ruth

Ruth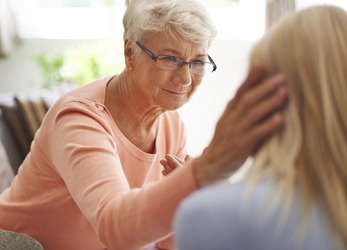 Ashley's ruth over her breakup with her fiancee was traumatic but her grandmother helped her get through it.
noun
Ruth is defined as sorrow, pity or grief, or is a first name for a woman.

An example of ruth is the compassion you feel for an injured friend.
An example of Ruth is the first name of the famous American actress Ruth Clifford.
---
ruth
pity; compassion
sorrow; grief; remorse
Origin of ruth
Middle English
reuthe
from
reowen:
see rue
Ruth
a feminine name

Bible

a Moabite widow deeply devoted to her mother-in-law, Naomi, for whom she left her own people to later become the wife of Boaz of Bethlehem
the book that tells her story: abbrev. Rt or Ru
Origin of Ruth
Ecclesiastical Late Latin from Classical Hebrew (language)
rut
, probably contr. from
re'ut,
companion
Ruth
(born George Herman Ruth) 1895-1948; U.S. baseball player
---
ruth
noun
Archaic
Compassion or pity for another.
Sorrow or misery about one's own misdeeds or flaws.
Origin of ruth
Middle English
ruthe
from
Old Norse
hrygdh
(
influenced by
Old English
hrēow
sorrow, regret
)
Ruth
In the Bible, a Moabite widow who left home with her mother-in-law and went to Bethlehem, where she later married Boaz.
Origin of Ruth
Hebrew
or
Moabite
Rût
rwy
Ruth
noun
Origin of Ruth
After
Ruth
1
---
ruth

---