remorse

re·morse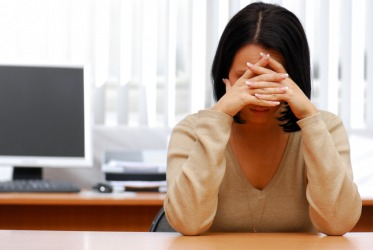 A woman deals with remorse.
noun
Remorse is a feeling of regret or sadness.

An example of remorse is what you feel after you made a mean comment during an argument and feel badly about it afterward.
---
remorse
a deep sense of guilt or self-reproach over a wrong or blunder
pity; compassion: now only in

without remorse

, pitilessly
Origin of remorse
Middle English
remors
from Old French from Late Latin
remorsus
from L, past participle of
remordere
from
re-,
again +
mordere,
to bite: see mordant
---
remorse
noun
Moral anguish arising from repentance for past misdeeds; bitter regret. See Synonyms at penitence.
Obsolete Compassion.
Origin of remorse
Middle English
remors
from
Old French
from
Medieval Latin
remorsum
from neuter past participle of
Latin
remordēre
to torment
re-
re-
mordēre
to bite
; see
mer-
in Indo-European roots.
---
remorse

Noun
(countable and uncountable, plural remorses)
Origin
First attested circa 14th century, from Old French remors, from Medieval Latin remorsum, from Latin remordeō ("I torment, I vex,", literally "I bite back") from re- + mordeō ("I bite").
---