recluse

rec·luse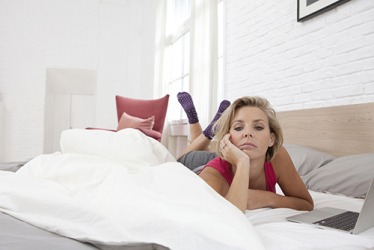 Melissa became a recluse after the breakup of her long time boyfriend.
noun
The definition of a recluse is someone who withdraws from living around people and chooses to live alone, secluded from other people.

An example of a recluse is Greta Garbo who disappeared from the public eye at the age of 36.
---
recluse
Origin of recluse
Middle English from Old French
reclus
from Ecclesiastical Late Latin
reclusus
from L, past participle of
recludere,
to shut off from
re-,
back +
claudere
: see close
a person who lives a secluded, solitary life
---
recluse
noun
A person who withdraws from the world to live in seclusion and often in solitude.
adjective
re·cluse
Withdrawn from the world; reclusive.
Origin of recluse
Middle English
from
Old French
reclus
from
Latin
reclūsus
past participle of
reclūdere
to shut up
re-
re-
claudere
to close
---
recluse

---