rain

rain
Rain falling on a roof.
noun
Rain is condensed moisture from the atmosphere that drops on the Earth as water.

An example of rain is drops of water that fall from the sky.
---
rain
water falling to earth in drops larger than 0.5 mm (0.02 in) that have been condensed from the moisture in the atmosphere
the falling of such drops; shower or rainstorm

rainy weather
[pl.] seasonal rainfalls; the rainy season: preceded by the

a rapid falling or propulsion of many small particles or objects: a rain of ashes
Origin of rain
Middle English
rein
from Old English
regn,
akin to German
regen
from Indo-European base an unverified form
re?-,
variant, variety of an unverified form
re?-,
moist, wet from source Classical Latin
rigare,
to wet, moisten: see irrigate
to fall: said of rain, and usually in an impersonal construction: it is raining
to fall like rain: bullets rained about him
to cause rain to fall: said of the heavens, clouds, etc.
to pour down (rain or something likened to rain)
to give in large quantities: to rain praises on someone
rain out
to cause (an event) to be postponed or canceled because of rain
---
rain
noun
a. Water condensed from atmospheric vapor and falling in drops.

b. A fall of such water; a rainstorm.

c. The descent of such water.

d. Rainy weather.

e. rains A rainy season.

A heavy or abundant fall: a rain of fluffy cottonwood seeds; a rain of insults.
verb
rained, rain·ing, rains
verb
intransitive
To fall in drops of water from the clouds.
To fall like rain: Praise rained down on the composer.
To release rain.
verb
transitive
To send or pour down.
To give abundantly; shower: rain gifts; rain curses upon their heads.
Phrasal Verbs:
rain out
To force the cancellation or postponement of (an outdoor event) because of rain. Used in passive constructions:
The ball game was rained out.
Origin of rain
Middle English
from
Old English
regn, rēn
Related Forms:
---
rain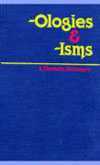 See also atmosphere; climate; clouds; lightning; snow; thunder; water; weather.
hyetography
the study of the geographical distribution of rainfall by annual totals. —
hyetographic, hyetographical,

adj.
hyetology
Rare.
the branch of meteorology that studies rainfall. —
hyetologist,

n.
—
hyetological,

adj.
ombrology
the branch of meteorology that studies rain. —
ombrological,

n.
ombrophobia
an abnormal fear of rain.
pluviography
the branch of meteorology that automatically measures rainfall and snowfall. —
pluviographic, pluviographical,

adj.
pluviometry
the branch of meteorology concerned with the measurement of rainfall. —
pluviometric, pluviometrical,

adj.
pluvioscope
an instrument for measuring rainfall; a rain gauge.
pluviosity
raininess. —
pluvious,

adj.
udometry
the measurement of rainfall with any of various types of rain gauges. —
udometric,

adj.
udomograph
a self-registering rain gauge.
---
rain

---