downpour

down·pour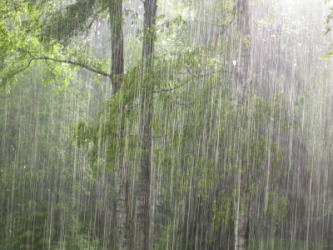 A summer downpour.
noun
The definition of a downpour is a very hard rainfall.

When it starts to rain really really hard, this is an example of a downpour.
---
downpour
---
downpour
noun
A heavy fall of rain.
---
downpour

Noun
(plural downpours)
a heavy rain

They got caught in a downpour without an umbrella and came back soaked.
Verb
(third-person singular simple present downpours, present participle downpouring, simple past and past participle downpoured)
---