publish

pub·lish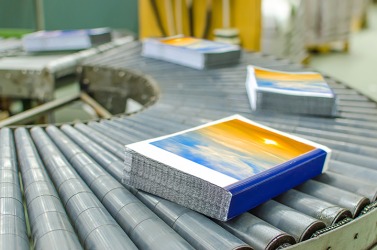 If you publish a book then it could be printed in large quantities if it is picked up by a major publisher.
verb
To publish is defined as to announce or issue a written or printed work for public sale.

An example of to publish is a magazine being printed and put on newsstands for sale.
---
publish
to make publicly known; announce, proclaim, divulge, or promulgate

to issue (a book, newspaper, software, recorded music, digitized information or images, etc.) to the public, as for sale
to issue the written work or works of (a particular author)

Law

to execute (a will)
Origin of publish
Middle English
publisshen
from extended stem of Old French
publier
from Classical Latin
publicare
, to make public from
publicus
, public
to issue books, newspapers, etc. to the public
to write books, scholarly papers, etc. that are published
to issue a book, newspaper, software, recorded music, etc. in an electronic form, as on a CD-ROM or on the Internet: often with to
---
publish
verb
pub·lished, pub·lish·ing, pub·lish·es
verb
transitive
a. To prepare and issue (a book, music, or other material) for public distribution, especially for sale.

b. To prepare and issue a work or works by (an author).

To bring to the public attention; announce. See Synonyms at announce.
verb
intransitive
To issue a publication.
To be the writer of works that are published.
Origin of publish
Middle English
publicen, publishen
to make known publicly
from alteration of
Old French
publier
from
Latin
pūblicāre
; see
publication
.
Related Forms:
---
publish

Verb
(third-person singular simple present publishes, present participle publishing, simple past and past participle published)
: To issue something (usually printed work) for sale and distribution.
(Internet, intransitive) To convert data of a Web page to HTML in a local directory and copy it to the Web site on a remote system.
(intransitive): To write in a publication (usually as an academic).
---
publish - Computer Definition
To disseminate information in a print or electronic format. After the final layout has been composed, print publishing involves printing the paper and binding the sheets into pamphlets or books. CD and DVD publishing requires converting final files to a master optical disc, which is converted to a metal master for pressing plastic media. Web publishing is all electronic. Final files are transmitted to the Web server or application server.
---
publish - Legal Definition
n
To make generally known to the public; to make known to people who might or would have not known without the person's having so acted.
---