proportion

pro·por·tion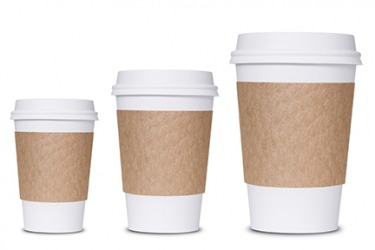 The proportion of coffee to cup remains the same no matter what size you order.
noun
Proportion is defined as a numerical relationship that compares things or people.

An example of proportion is the number of girls in a class compared to the number of boys.
---
proportion
the comparative relation between parts, things, or elements with respect to size, amount, degree, etc.; ratio
a part, share, or portion, esp. in its relation to the whole; quota
relationship between parts or things; esp., harmonious, proper, or desirable relationship; balance or symmetry
size, degree, or extent relative to a standard
[pl.] dimensions: a building of large proportions

Math.

an equality between ratios; relationship between four quantities in which the quotient of the first divided by the second is equal to that of the third divided by the fourth (Ex.: 6 is to 2 as 9 is to 3)

also called

geometrical proportion

rule of three
Origin of proportion
Middle English
proporcioun
from Middle French
proporcion
from Classical Latin
proportio
from
pro
, for +
portio
, part: see portion
to cause to be in proper relation, harmony, or balance: to proportion the punishment to the crime
to arrange the parts of (a whole) so as to be harmonious or properly balanced
---
proportion
noun
A part or amount considered in relation to a whole: What is the proportion of helium in the atmosphere?
A relationship between things or parts of things with respect to comparative magnitude, quantity, or degree: the proper proportion between oil and vinegar in the dressing.
A relationship between quantities such that if one varies then another varies in a manner dependent on the first: "We do not always find visible happiness in proportion to visible virtue" ( Samuel Johnson )
The agreeable or harmonious relation of parts within a whole: The statue seems out of proportion.
often proportions Dimensions; size: First measure the proportions of the room.
Mathematics A statement of equality between two ratios. Four quantities, a, b, c, d, are said to be in proportion if ab = cd.
transitive verb
pro·por·tioned, pro·por·tion·ing, pro·por·tions
To adjust so that proper relations between parts are attained: Have you proportioned the oil in the dressing properly?
To form the parts of with balance or symmetry: The artist proportioned the figure nicely.
Origin of proportion
Middle English
proporcion
from
Old French
proportion
from
Latin
prōportiō
prōportiōn-
from
prō portiōne
according to (each) part
prō
according to
; see
pro-
1
.
portiōne
ablative of
portiō
part
; see
perə-
2
in Indo-European roots.
Related Forms:
pro·por′tion·a·ble

adjective
pro·por′tion·a·bly

adverb
---
proportion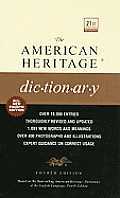 proportion
harmony
symmetry
balance
These nouns mean aesthetic arrangement marked by proper distribution of elements.
Proportion
is the agreeable relation of parts within a whole:
a house with rooms of gracious proportion.
Harmony
is the pleasing interaction or appropriate combination of elements:
the harmony of your facial features.
Symmetry
and
balance
both imply an arrangement of parts on either side of a dividing line, but
symmetry
frequently emphasizes mirror-image correspondence of parts, while
balance
often suggests dissimilar parts that offset each other harmoniously:
flowers planted in perfect symmetry around the pool.
"In all perfectly beautiful objects, there is found the opposition of one part to another, and a reciprocal balance"
(John Ruskin).
---

Noun
(countable and uncountable, plural proportions)
(countable) A quantity of something that is part of the whole amount or number.
(uncountable) Harmonious relation of parts to each other or to the whole.
(countable) Proper or equal share.
The relation of one part to another or to the whole with respect to magnitude, quantity, or degree.

the proportion of the parts of a building, or of the body

(countable, chiefly in the plural) Size.
Verb
(third-person singular simple present proportions, present participle proportioning, simple past and past participle proportioned)
(art) To set or render in proportion.
Origin
From Middle English proporcion, from Old French proportion, from Latin proportio ("comparative relation, proportion, symmetry, analogy"), from pro ("for, before") + portio ("share, part"); see portion.
---