overweight
[ō′vər wāt′; for adj., also, & for v., usually, ō′vər wāt′]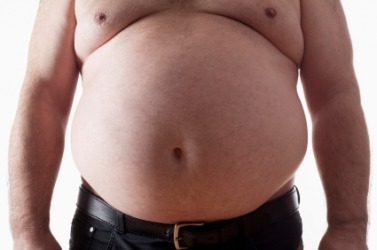 This person is overweight.
adjective
The definition of overweight is being heavier than is considered healthy, acceptable or normal.

A truck that weighs more than the limit permitted is an example of something that would be described as overweight.
A person who weighs so much that his doctor considers it a health risk is an example of someone who is overweight.
---
overweight
noun
more weight than is needed, desired, or allowed; extra or surplus weight
adjective
above the normal, desirable, or allowed weight
transitive verb
overweigh
---
overweight
adjective
Weighing more than is normal, necessary, or allowed, especially having more body weight than is considered normal or healthy for one's age or build. See Synonyms at
fat
.
noun
More weight than is normal, necessary, or allowed.
Greater weight or importance; preponderance.
transitive verb
o·ver·weight·ed
,
o·ver·weight·ing
,
o·ver·weights
To weigh down too heavily; overload.
To give too much emphasis, importance, or consideration to.
---
overweight
---
overweight - Investment & Finance Definition
Having a large percentage of a portfolio invested in a particular sector. For example, an analyst may tell investors to overweight their holdings of healthcare stocks, meaning that healthcare stocks should take up a larger percentage of the investors' portfolios than they do on a broad market index, such as the S&P 500. The term also may be applied to individual stocks. Overweight contrasts with underweight, which indicates that a portfolio has a disproportionately small amount of funds in a particular stock or sector.
---