chubby
[c̸hub′ē]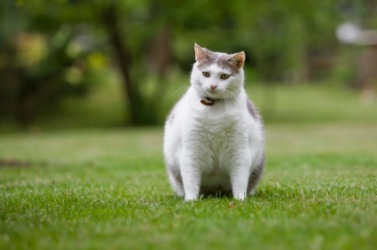 A chubby cat.
adjective
The definition of chubby is someone plump, rounded or slightly overweight.

When you have a toddler who is round and plump, this is an example of someone who would be described as chubby.
---
chubby
---
chubby
adjective
chub·bi·er
,
chub·bi·est
Rounded and plump. See Synonyms at
fat
.
noun
pl.
chub·bies
Informal A chubby person.
Vulgar Slang An erection of the penis.
Origin of chubby
Probably from
chub
(
from the plumpness of the fish
).
Related Forms:
---
chubby
Adjective
(comparative chubbier, superlative chubbiest)
Of a person, slightly overweight, somewhat fat and hence soft.

Obviously the chubby child was eating too much.

Of a body part, containing a moderate amount of fat.

It's quite normal for healthy babies to have chubby cheeks.
Noun
(plural chubbies)
A chubby, plump person
(slang) Especially a gay man.
Origin
recorded since 1611, from chub (short, thick fish species, used as bait), used metaphorically for "lazy person" since 1558; perhaps influenced by Old Norse kumba "log" and/or kumben "stumpy."
---