adjective
The definition of obsolete is something that is no longer being used or is out of date.

An example of obsolete is the vcr.
An example of obsolete is a Sony Walkman.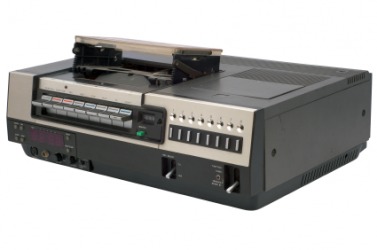 A VCR player is obsolete technology.
---
obsolete definition by Webster's New World
adjective
no longer in use or practice; discarded
no longer in fashion; out-of-date; passé

Biol.

rudimentary or poorly developed as compared with its counterpart in other individuals of a related species, the opposite sex, etc.; vestigial: said of an organ, etc.
Origin: Classical Latin obsoletus, past participle of obsolescere, to go out of use ; from ob- (see ob-) plush an unverified form -solescere (; from exolescere, to grow out of use ; from ex-, ex- plush uncertain or unknown; perhaps alescere, to increase: see adolescent)
Webster's New World College Dictionary Copyright © 2010 by Wiley Publishing, Inc., Cleveland, Ohio. Used by arrangement with John Wiley & Sons, Inc.
---
obsolete definition by American Heritage Dictionary
adjective
No longer in use: an obsolete word.
Outmoded in design, style, or construction: an obsolete locomotive.
Biology Vestigial or imperfectly developed, especially in comparison with other individuals or related species; not clearly marked or seen; indistinct. Used of an organ or other part of an animal or plant.
transitive verb
ob·so·let·ed
,
ob·so·let·ing
,
ob·so·letes
To cause to become obsolete.
Origin: Latin obsolētus, past participle of obsolēscere, to fall into disuse; see obsolescent.
Related Forms: