money

mon·ey
noun
Money is currency used to buy goods and services or having a lot of wealth.

An example of money is a dollar bill.
An example of money is what a person has if they are a millionaire.
---
money
noun
pl.

-·eys

or

-·ies
standard pieces of gold, silver, copper, nickel, etc., stamped by government authority and used as a medium of exchange and measure of value; coin or coins
any paper note issued by a government or an authorized bank and used in the same way; bank notes; bills

any substance or article used as money, as bank notes, checks, etc.
any definite or indefinite sum of money
property; possessions; wealth
very wealthy persons or groups
any form or denomination of legally current money
money of account
money won as a prize
[pl.] sums of money
Origin of money
Old French
moneie
from Classical Latin
moneta,
a mint
for my money
in my opinion
as to my preference
have money to burn
Informal
to have more money than one needs, so that some can be spent foolishly
in the money
Slang
among the winners, as in a contest, race, etc.
prosperous; wealthy; successful
make money
to gain profits; become wealthy
on the money
Slang
exact; correct: the prediction was right on the money
throw good money after bad
to put even more money into a failing investment, in a misguided attempt to save or sustain it
---
money
noun
pl.
mon·eys,
or
mon·ies
A medium that can be exchanged for goods and services and is used as a measure of their values on the market, including among its forms a commodity such as gold, an officially issued coin or note, or a deposit in a checking account or other readily liquefiable account.
The official currency, coins, and negotiable paper notes issued by a government.
Assets and property considered in terms of monetary value; wealth.

a. Pecuniary profit or loss: He made money on the sale of his properties.

b. One's salary; pay: It was a terrible job, but the money was good.

An amount of cash or credit: raised the money for the new playground.
often moneys, monies Sums of money, especially of a specified nature: state tax moneys; monies set aside for research and development.
A wealthy person, family, or group: to come from old money; to marry into money.
Origin of money
Middle English
moneie
from
Old French
from
Latin
monēta
mint, coinage
from
Monēta
epithet of Juno, temple of Juno of Rome where money was coined
---
money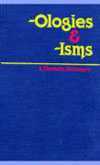 See also dues and payment; economics; finance; poverty; trade.
agiotage
the business of buying and selling the curreneies of various countries by taking advantage of differences in rates of exchange.
—agio
,
n.
anatocism
the act of lending with interest.
aphnology
Rare.
the science of wealth.
arbitrage
the business of buying and selling securities, curreneies, and commodities on an international scale so as to take advantage of differences in rates of exchange and prices.
—arbitrager, arbitrageur
,
n.
bimetallism
the use of two metals jointly as a monetary Standard with fixed values in relation to one another.
—bimetallist
,
n.
—bimetallistic
,
adj.
bullionism
the doctrine that paper money should at all times be convertible into bullion.
—bullionist
,
n.
cambism, cambistry
the theory and practice of money exchange as an item of commerce, especially in its international features.
—cambist
,
n.
chrematist
a person whose chief goal in life is the gaining of wealth.
—chrematistic
,
adj.
chrematistics
1.
the study of wealth.
2.
any theory of wealth as measured in money.
—chrematistic
,
adj.
chrematomania
a mania for money.
chrematophobia
an abnormal fear or dislike of money.
cresomania
a mania for great wealth.
gombeenism
Irish.
the lending of money at usurious interest.
—gombeen, gombeenman
,
n.
mammonism
the greedy pursuit of riches.
metallism
a doctrine advocating the use of metal money instead of paper.
—metallist, metalist
,
n.
monetarism
an economie theory maintaining that stability and growth in the economy are dependent on a steady growth rate in the supply of money.
—monetarist
,
n., adj.
moneyocracy
government or domination of society by the rich.
monometallism
1.
the use of only one metal, usually gold or silver, as a monetary Standard.
2.
the use of only one metal for coinage.
—monometallist
,
n.
nabobism
the lifestyle of a nabob, i.e., of one possessing considerable wealth.
plutolatry
an excessive devotion to wealth.
plutology
Economics.
the scientific study or theory of wealth.
plutomania
1.
an abnormal craving for wealth.
2.
a mania characterized by delusions of wealth.
polymetallism
the use of a number of different metals in coinage.
squandermania
a mania for spending money.
symmetalism
a system of coinage based on a unit of two or more metals in combination, each of a specified weight.
— symmetallic
,
adj.
---
money

Noun
(usually uncountable, plural moneys or monies)
A legally or socially binding conceptual contract of entitlement to wealth, void of intrinsic value, payable for all debts and taxes, and regulated in supply.
A generally accepted means of exchange and measure of value.

Before colonial times cowry shells imported from Mauritius were used as money in Western Africa.

A currency maintained by a state or other entity which can guarantee its value (such as a monetary union).
Hard cash in the form of banknotes and coins, as opposed to cheques/checks, credit cards, or credit more generally.
The total value of liquid assets available for an individual or other economic unit, such as cash and bank deposits.
Wealth.

He was born with money.

A person who funds an operation.
(as a modifier) Of or pertaining to money; monetary.

money supply;  money market
Origin
From Middle English moneie, moneye, from Old French moneie ("money"), from Latin monÄ"ta, from the name of the temple of Juno Moneta in Rome, where a mint was. Displaced native Middle English schat ("money, treasure") (from Old English sceatt ("money, treasure, coin")), Middle English feoh ("money, property") (from Old English feoh ("money, property, cattle")).
---
money - Computer Definition
---
money - Investment & Finance Definition
An instrument that serves as a medium of exchange, has a standard of value, and is a means to save or store purchasing power. In the United States, money takes the form of paper currency and coins issued by the U.S. Treasury. Paper notes and coins issued by other governments also are   considered money. Gold, silver and other metals have been used as money in the past with limited usage now.
---
money - Legal Definition
n
An official, government-created token of value, made of paper or metal,  that may be exchanged for goods or services.
---