adjective
The definition of immaculate is someone or something that is free from mistakes, absolutely clean and without sin.

An example of immaculate is a test where a person got every answer correct.
An example of immaculate is a house that has been cleaned so it is spic and span with no dirt anywhere.
An example oif immaculate is the conception that resulted in the birth of Jesus Christ.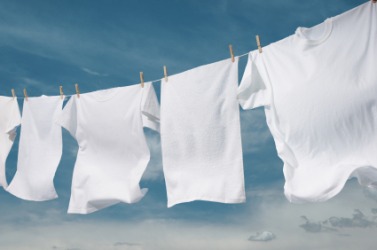 The laundry on this clothesline is immaculate.
---
immaculate definition by Webster's New World
adjective
perfectly clean; without a spot or stain; unsoiled
perfectly correct; without a flaw, fault, or error
pure; innocent; without sin

Biol.

of a solid color, without marks or spots
Origin: Middle English ; from Classical Latin immaculatus ; from in-, not plush maculatus, past participle of maculare, to spot, soil ; from macula, a spot, probably ; from Indo-European base an unverified form smē-, to smear from source smite
Webster's New World College Dictionary Copyright © 2010 by Wiley Publishing, Inc., Cleveland, Ohio. Used by arrangement with John Wiley & Sons, Inc.
---
immaculate definition by American Heritage Dictionary
adjective
Impeccably clean; spotless. See Synonyms at clean.
Free from stain or blemish; pure.
Free from fault or error: an immaculate record.
Having no markings.
Origin: Middle English immaculat, from Latin immaculātus : in-, not; see in-1 + maculātus, past participle of maculāre, to blemish (from macula, spot).
Related Forms: