idyllic

i·dyl·lic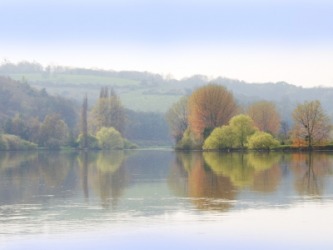 An idyllic river scene.
adjective
The definition of idyllic is peaceful, tranquil or pretty.

An example of something idyllic is a beautiful forest setting that stretches for miles.
---
idyllic
of, or having the nature of, an idyll
pleasing and simple; pastoral or picturesque
romantic
---
idyllic
adjective
Of or relating to an idyll.
Tranquil and carefree: an idyllic childhood.
Scenic or picturesque: an idyllic town by the sea.
Related Forms:
---
idyllic

Noun
(plural idyllics)
An idyllic state or situation. (A substantive use of the adjective)
---