hypothesis
[hī pät̸h′ə sis, hi-]
noun
The definition of a hypothesis is an unproven theory or statement.

An example of hypothesis is the theory of evolution.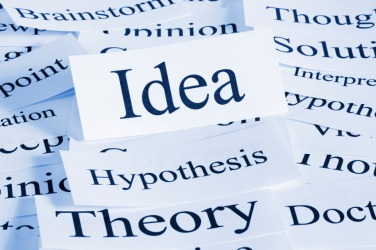 A hypothesis is a theory.
---
hypothesis
noun
pl.
hypotheses
an unproved theory, proposition, supposition, etc. tentatively accepted to explain certain facts or () to provide a basis for further investigation, argument, etc.
Origin of hypothesis
Classical Greek groundwork, foundation, supposition ; from
hypotithenai
, to place under ; from
hypo-
, under +
tithenai
, to place: see hypo- and amp;
do
---
hypothesis
noun
pl.
hy·poth·e·ses
A tentative explanation for an observation, phenomenon, or scientific problem that can be tested by further investigation.
Something taken to be true for the purpose of argument or investigation; an assumption.
The antecedent of a conditional statement.
Origin of hypothesis
Latin,
subject for a speech
, from Greek
hupothesis
,
proposal, supposition
, from
hupotithenai, hupothe-
,
to suppose
:
hupo-
,
hypo-
+
tithenai
,
to place
; see
dhē-
in Indo-European roots.
---
hypothesis
alternative hypothesis
ergodic hypothesis
Avogadro's hypothesis
Fisher hypothesis
Griesbach hypothesis
Riemann hypothesis
Origin
Recorded since 1596, from Middle French hypothese, from Late Latin hypothesis, from Ancient Greek ὑπόθεσις (hupothesis, "base, basis of an argument, supposition"), literally "a placing under", itself from ὑποτίθημι (hupotithēmi, "I set before, suggest"), from ὑπό (upo, "below") + τίθημι (tithēmi, "I put, place").
---