theory

the·o·ry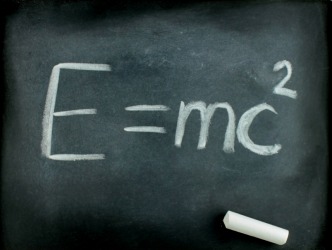 This is Einstein's famous theory.
noun
The definition of a theory is an idea to explain something, or a set of guiding principles.

Einstein's ideas about relativity are an example of the theory of relativity.
The scientific principles of evolution that are used to explain human life are an example of the theory of evolution.
---
theory
noun
pl.
-·ries
Obs.

a mental viewing; contemplation
a speculative idea or plan as to how something might be done
a systematic statement of principles involved: the theory of equations in mathematics
a formulation of apparent relationships or underlying principles of certain observed phenomena which has been verified to some degree
that branch of an art or science consisting in a knowledge of its principles and methods rather than in its practice; pure, as opposed to applied, science, etc.

popularly

a mere conjecture, or guess
Origin of theory
from French or LL: French
théorie
from Late Latin
theoria
from Classical Greek
the?ria,
a looking at, contemplation, speculation, theory from
the?rein:
see theorem
---
theory
noun
pl.
the·o·ries
A set of statements or principles devised to explain a group of facts or phenomena, especially one that has been repeatedly tested or is widely accepted and can be used to make predictions about natural phenomena.
The branch of a science or art consisting of its explanatory statements, accepted principles, and methods of analysis, as opposed to practice: a fine musician who had never studied theory.
A set of theorems that constitute a systematic view of a branch of mathematics.
Abstract reasoning; speculation: a decision based on experience rather than theory.
A belief or principle that guides action or assists comprehension or judgment: staked out the house on the theory that criminals usually return to the scene of the crime.
An assumption based on limited information or knowledge; a conjecture.
Origin of theory
Late Latin
theōria
from
Greek
theōriā
from
theōros
spectator
probably
theā
a viewing
-oros
seeing
(
from
horān
to see
)
---
theory

Noun
(countable and uncountable, plural theories)
(sciences) A coherent statement or set of ideas that explains observed facts or phenomena, or which sets out the laws and principles of something known or observed; a hypothesis confirmed by observation, experiment etc. [from 17th c.]
(uncountable) The underlying principles or methods of a given technical skill, art etc., as opposed to its practice. [from 17th c.]
(mathematics) A field of study attempting to exhaustively describe a particular class of constructs. [from 18th c.]

Knot theory classifies the mappings of a circle into 3-space.

A hypothesis or conjecture. [from 18th c.]
(countable, logic) A set of axioms together with all statements derivable from them. Equivalently, a formal language plus a set of axioms (from which can then be derived theorems).

A theory is consistent if it has a model.
Usage notes
In scientific discourse, the sense "unproven conjecture" is discouraged (with hypothesis or conjecture preferred), due to unintentional ambiguity and intentional equivocation with the sense "well-developed statement or structure".
Origin
From Late Latin theōria, from Ancient Greek θεωρία (theōria, "contemplation, speculation, a looking at, things looked at"), from θεωρέω (theōreō, "I look at, view, consider, examine"), from θεωρός (theōros, "spectator"), from θέα (thea, "a view") + ὁράω (horaō, "I see,look").
---
theory - Computer Definition

A formulation of relationships or principles based on considerable factual evidence objectively analyzed to explain the operation of certain phenomena. A theory is in sharp contrast to pure speculation, which is an opinion based on incomplete evidence or information. See also law.
---
---