hunting

hunt·ing

---
hunting
the act of a person or animal that hunts
a periodic oscillation of the rotor of a synchronous electrical machine about its average position
a periodic oscillation in the controlled function of any feedback control system, as a thermostat, caused by fluctuation in the control system
any similar fluctuation, as of a control surface, compass, indicator, etc.
Origin of hunting
Middle English from Old English
huntung
---
hunting
noun
The activity or sport of pursuing game.
The act of conducting a search for something: house hunting.
Electronics The periodic variation in speed of a synchronous motor with respect to the current.
---
hunting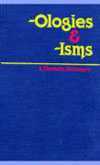 cynegetics
the sport of hunting.
—cynegetic
,
adj.
falconry
1.
the sport of hunting with falcons or other trained birds of prey.
2.
the training of birds of prey.
venation
Archaic.
the sport or occupation of hunting.
—venatic, venatical, venational
,
adj.
venery
1.
Archaic.
the sport, practice, or art of hunting or the chase.
2.
the animals that are hunted.
---
hunting

Noun
(countable and uncountable, plural huntings)
Chasing and killing animals for sport or to get food.
Looking for something, especially for a job or flat.
(engineering) Fluctuating around a central value without stabilizing.
Verb
Present participle of hunt.
---