verb
Enable is defined as to make something possible.

An example of enable is giving someone money to pay for a car.
YourDictionary definition and usage example. Copyright © 2013 by LoveToKnow Corp.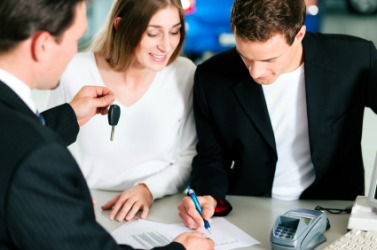 Financing enables this couple to buy a car.
Licensed from iStockPhoto
---
transitive verb
enabled, enabling
to make able; provide with means, opportunity, power, or authority: financial aid enabled Lou to attend college
to authorize, allow, or permit: legislation enabling free trade, software enabling computer network access

to make possible or effective; specif., to make possible or support the dysfunctional behavior of (someone), as by denying it exists or compensating for it in some way
Webster's New World College Dictionary
Copyright © 2010 by Wiley Publishing, Inc., Cleveland, Ohio.
Used by arrangement with John Wiley & Sons, Inc.
---
transitive verb
en·a·bled
,
en·a·bling
,
en·a·bles
a. To supply with the means, knowledge, or opportunity; make able: a hole in the fence that enabled us to watch; techniques that enable surgeons to open and repair the heart.

b. To make feasible or possible: funds that will enable construction of new schools.

To give legal power, capacity, or sanction to: a law enabling the new federal agency.
To make operational; activate: enabled the computer's modem; enable a nuclear warhead.
Related Forms:
The American Heritage® Dictionary of the English Language
, 4th edition Copyright © 2010 by Houghton Mifflin Harcourt Publishing Company. Published by Houghton Mifflin Harcourt Publishing Company. All rights reserved.
---
enable - Computer Definition
Computer Desktop Encyclopedia
THIS DEFINITION IS FOR PERSONAL USE ONLY
All other reproduction is strictly prohibited without permission from the publisher.
© 1981-2014 The Computer Language Company Inc. All rights reserved.