contemptuous
con·temp·tu·ous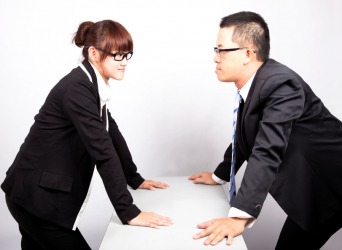 Two people look at each other in a contemptuous manner.
adjective
The definition of contemptuous is someone who is full of hatred for someone or something.

An example of contemptuous is how white supremacists feel about people of color.
---
contemptuous
full of contempt; scornful; disdainful
Origin of contemptuous
Medieval Latin
contemptuosus
---
contemptuous
adjective
Manifesting or feeling contempt; scornful.
Related Forms:
con·temp′tu·ous·ly

adverb
con·temp′tu·ous·ness

noun
---
contemptuous

Adjective
(comparative more contemptuous, superlative most contemptuous)
---