consternation
[kän′stər nā′s̸hən]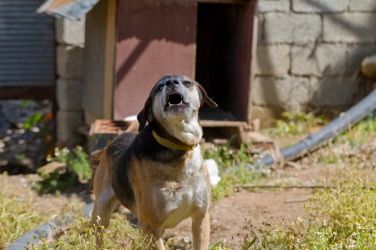 This dog could give you a feeling of consternation.
noun
The definition of consternation means fear that makes you feel helpless.

An example of consternation is what your neighbors might have if you get several large barking dogs.
---
consternation
noun
great fear or shock that makes one feel helpless or bewildered
Origin of consternation
Classical Latin
consternatio
; from
consternare,
to terrify ; from
com-,
intensive + base akin to Classical Latin
sternax,
headstrong, restive ; from Indo-European base an unverified form
ster-,
rigid, stiff from source stare, strenuous
---
consternation
noun
A state of great alarm, agitation, or dismay.
---
consternation
---